Working since 1979
We are JAY INSURANCE with more than 20 years experience in the insurance business
No matter if you are looking to protect your house, your car, your family. We have the right plan for you with an affordable price.
We have been providing stability and reliability to our clients since 1999 to help them live their lives with confidence give them peace of mind, and enable them to realize their dreams for their loved ones and their legacy.
Give us a call or send us an email and we will reply back to you ASAP to help you save money on your insurance plan,
Contact Us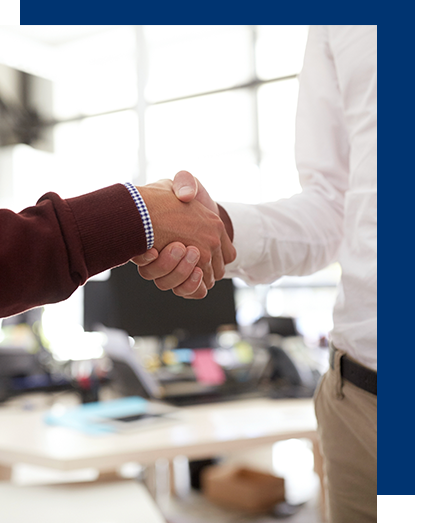 Your NMC Benefits Are Much More Than Just Roadside Assistance
Your NMC Membership provides peace-of-mind protection and benefits that offer you safety, security, and savings. When life's unexpected emergencies strike, you can count on us to be there. But NMC is not just for those times when an accident sidelines you or an illness strikes when you're traveling far from home. You'll also use your benefits to save money on everyday expenses like vision care, prescription drugs and online shopping.
Some of the most popular benefits include:
24/7 Emergency Roadside Assistance
Whether you have a flat tire, dead battery or you lock your keys in the car, NMC is just a phone call away
ID Theft Resolution Services
Quickly respond to an identity or fraud crisis with access to Americas premier provider of identity theft resolution services, CyberScout.
Global Emergency Services
If you have a medical emergency away from home, Assist America protects you with an array of powerful assistance resources 24/7, anywhere in the world.
Personal Accident Coverage
Accidents happen. And NMC can help make cover your medical expenses and replace lost income with Accident Medical Expense and In-Hospital benefits.
Travel Savings
Enjoy access to savings on hotels, rental cars, and resort vacations in top destinations around the world.
Pharmacy & Vision Care Discounts
Save up to 60% on prescription drugs and up to 35% on vision care with the Healthcare Savings Plan.
Our menu of insurance products include
Disability Insurance
Protects your income if you become temporarily or permanently unable to work
Prescription Drug Plans
Offers additional coverage with co-pay benefits for your prescription drug needs
Dental Insurance
Helps you save on basic and major dental costs that arent covered under your other insurance plans
Vision Plans
Provides access to national ophtalmologists and optometrists, and savings on exams, glasses and more
¡Obtenga beneficios Adicionales!
La información sobre beneficios proporcionada es un breve resumen; no una descripcion completa de los beneficios. Para obtener mas informacion, comuniquese con el plan. Pueden aplicarse restricciones, copagos y limitaciones. Los beneficios, el formulario, las farmacias de la red y/o los copagos/coseguro pueden cambiar el 1 de Enero de cada año.
The benefit information provided is a brief summary, not a complete description of benefits. For more information contact the plan. Limitations, copayments and restrictions apply. Benefits, formulary, pharmacy network and/or copayments/co-insurance may change on January 1 of each year.
We dont want all the business, we only want yours!