¡Obtenga beneficios Adicionales!
La información sobre beneficios proporcionada es un breve resumen; no una descripcion completa de los beneficios. Para obtener mas informacion, comuniquese con el plan. Pueden aplicarse restricciones, copagos y limitaciones. Los beneficios, el formulario, las farmacias de la red y/o los copagos/coseguro pueden cambiar el 1 de Enero de cada año.
The benefit information provided is a brief summary, not a complete description of benefits. For more information contact the plan. Limitations, copayments and restrictions apply. Benefits, formulary, pharmacy network and/or copayments/co-insurance may change on January 1 of each year.
Jay Insurance makes Medicare Insurance easy! We'll show you all your options and help you compare a variety of plans. Typically, you can choose "Original Medicare" — Part A + Part B + Part D. Or, you can choose "Medicare Advantage" — Part C + Part D. Of course, deductibles and co-insurance expenses must be considered, and you may qualify for a Medicare Savings Program. Fortunately, we guide you through every step of the process, making a confusing program surprisingly simple.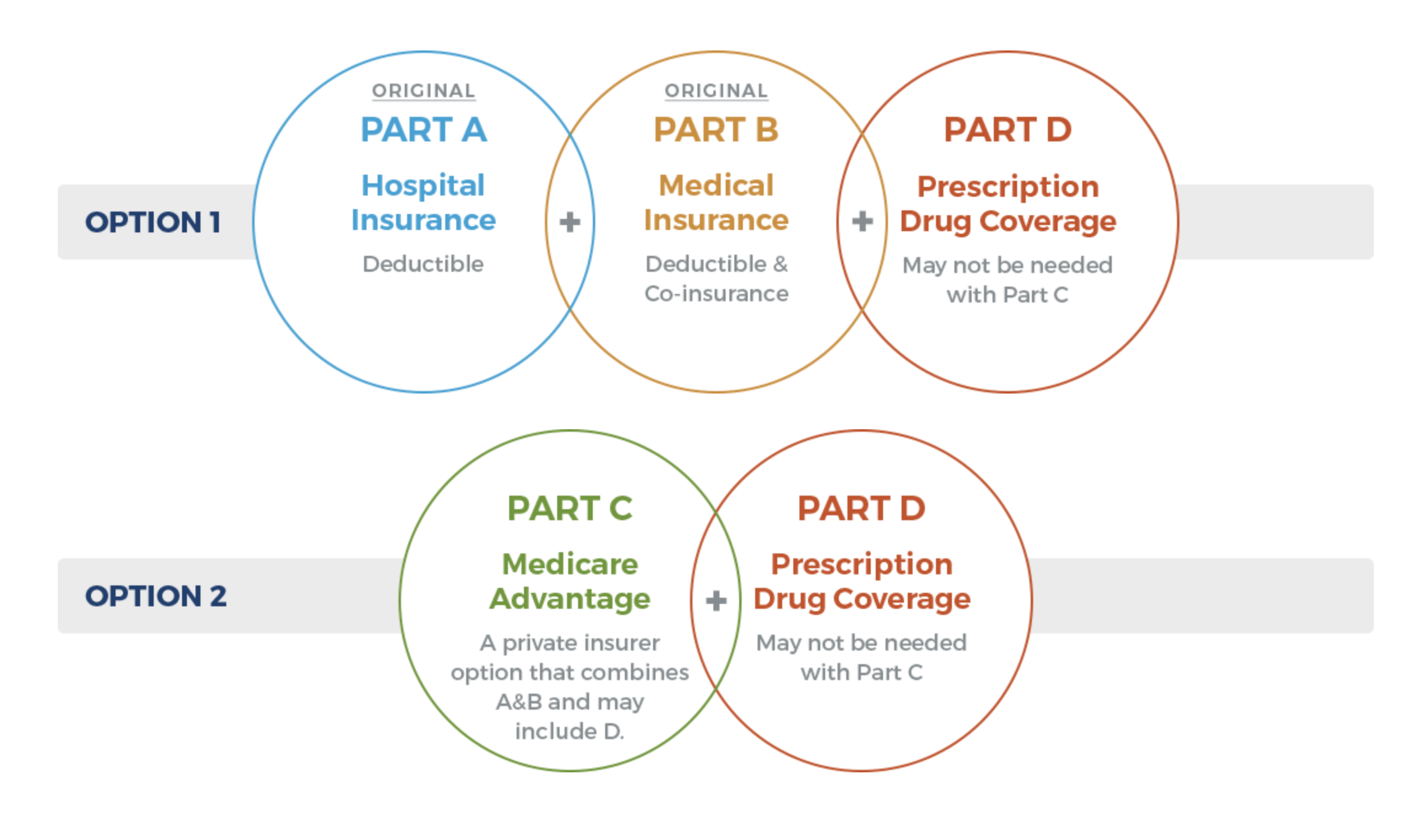 Medicare Insurance Savings Programs
Many of our clients qualify for Medicare Savings Programs. These programs pay for the Medicare Part A deductible, Part B Deductible, Part B Co-Insurance, and Part B Premium.
If your income is within limits set by the Social Security Administration, we can assist in lowering monthly premiums, annual deductibles, and co-payments to your Part D plan. This program has several names including Extra Help and Low Income Subsidy (LIS).